| | |
| --- | --- |
| Family Childcare Providers Blog | Aug 28, 2021 |
August Update!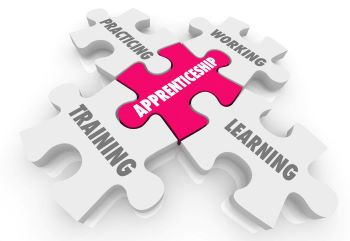 This month we are very enthusiastic to announce that all of your hard work is paying off! The OEC has made new changes to its regulations and new educational and financial assistance programs are available to you. Take a look!
Care 4 Kids New Programs! Effective August 1, 2021
Have you been waiting to get your GED or high school equivalency, go back to school for undergraduate studies, or train for a job but haven't because of child care costs? The time has never been better to pursue your goals! For a limited amount of time, Connecticut families can get financial assistance through Care 4 Kids to help pay for child care costs while attending school or work training. For more information, contact C4K at (888) 214-5437.
Apprenticeship Program
CSEA has partnered with SEIU Educational & Support Fund (ESF) to bring to you the amazing CT Family Child Care (FCC) Apprenticeship Program!
This is a coordinated and seamless system of career development and professional recognition for those working in the field of family child care that allows a provider to move seamlessly through three career development programs, all especially designed for the field of family child care.
Who is eligible? Any family Child care provider or assistant, who is a licensed provider or works in a licensed home, has a high school diploma /GED and has a total of 480 hours of experience.
What do I get when I complete the Apprenticeship Program?
• A FCC CDA Credential & $500 bonus upon completion
• NAFCC Accreditation & 750 bonus upon completion
• Apprenticeship Certificate
issued by the DOL
• A minimum of 12 credits in Early Childhood
Substitutes
On July 15th our Governor signed H.B. 6558 also known as the Task Force and Substitute bill which allows providers to use the assistance of a substitute for any medical condition, medical appointment or registered classes for however long they need to.
Gamilla Elbashir, a child care provider, explained why this bill means so much to her and her family, "I'm an educator who enjoys being with children and wants to make a difference in their lives and the lives of their families. I have been working in this field for more than 20 years. I spent the first 10 years of my career working at a daycare center, and then I
transitioned to become an entrepreneur. I devoted a significant amount of time and energy working on my professional life and improving my program.
"I went from a healthy person in the prime of my career to someone with a medical condition that requires chemotherapy throughout the years. Still, my medical condition didn't stop me from going back to school, staying on top of my Licensing regulations, improving my program, and achieving and maintaining accreditation.
"My program has become one of the well-recognized and accredited programs that serve low-income families and their children. I look at my health as the first and foremost component of my business because it's deeply connected to my quality of work.
With the flexibility of the regulations, I was able to keep all of my medical visits.
"When I go to my treatments, I use an approved substitute, who is known to all children and their families, to take care of the program. Family child care providers face many challenges like the sense of isolation, but with the help of approved substitutes, providers are able to take care of their immediate needs, doctor visits, and taking ECE classes.
"When OEC proposed the very challenging substitute rule, Section 19a-87b-5. which states that providers may not use approved substitutes for more than one hour per day, I felt that this rule will rock the whole industry and will lead us to face one of the following scenarios:
-Close our programs permanently and look for another flexible job so we can attend to our needs
-Close the program every time we have a doctor appointment which will gradually lead to closing our businesses
-Or do nothing and comply with the new rule and neglect our health."
Gamila lost seven kids because of the regulation change. Providers like Gamila give their all to the families. The least one could ask for is respect in the jobs and rules that don't overreach.
CSEA members worked together to make sure the new regulation didn't destroy more lives.
SAVE THE DATES:
-OCT 9th (10AM-11AM):
Council Meeting via Zoom
-DEC 11th: Secret Santa & Holiday Party. Time and Place TBD
*Regional Vice Presidents, please come ready with set Regional Meeting dates for the rest of the year!
****
¡Este mes estamos muy entusiasmados de anunciar que todo su arduo trabajo está dando sus frutos! La OEC ha realizado nuevos cambios en sus reglamentos y tiene a su disposición nuevos programas educativos y de asistencia financiera. ¡Eche un vistazo!
Nuevos programas de
educación y capacitación aprobados de Care 4 Kids a partir del 1 de Agosto de 2021
¿Ha estado esperando obtener su GED o la equivalencia de la escuela secundaria, volver a la escuela para realizar estudios de pregrado o capacitarse para un trabajo debido a los costos de cuidado infantil? ¡Nunca ha sido mejor momento para perseguir tus objetivos! Durante un tiempo limitado, las familias de Connecticut pueden obtener asistencia financiera a través de Care 4 Kids para ayudar a pagar los costos del cuidado infantil mientras asisten a la escuela o reciben capacitación laboral. Para más información, contáctese con C4K al (888) 214-5437.
Programa de Aprendizaje:
¡CSEA se ha asociado con SEIU Educational & Support Fund (ESF- SEIU Programa de Fondos para Educación y Soporte) para ofrecerle el increíble Programa de Aprendizaje de CT Family Child Care (FCC)!
Este es un sistema coordinado e impecable de desarrollo profesional y reconocimiento profesional para quienes trabajan en el campo del cuidado infantil familiar que permite a un proveedor avanzar sin problemas a través de tres programas de desarrollo profesional, todos especialmente diseñados para el campo del cuidado infantil familiar.
¿Quien es elegible? Cualquier proveedor o asistente de cuidado infantil familiar, que sea un proveedor con licencia o trabaje en un hogar con licencia, tenga un diploma de escuela secundaria / GED y tenga un total de 480 horas de experiencia.
¿Qué obtengo cuando completo el programa de aprendizaje?
• Una credencial FCC CDA y un bono de $500 al finalizar
• Acreditación NAFCC y un bono de $750 al finalizar
• Certificado de Aprendizaje emitido por el DOL
• Un mínimo de 12 créditos en Primera Infancia
Sustitutos/as
El 15 de Julio nuestro Gobernador firmó el proyecto de ley H.B. 6558 también conocido como el grupo de trabajo y proyecto de ley del sustituto/a que permite a los/as proveedores/as utilizar la ayuda de un sustituto/a para cualquier condición médica, cita médica o clases registradas durante el tiempo que lo necesiten.
Gamilla Elbashir, proveedora de cuidado infantil, explicó por qué este proyecto de ley significa tanto para ella y su familia: "Soy una educadora que disfruta estar con niños y quiere hacer una diferencia en sus vidas y en las vidas de sus familias. Trabajo en este campo desde hace más de 20 años. Pasé los primeros 10 años de mi carrera trabajando en un centro de cuidado de niños y luego hice la transición para convertirme en empresaria. Dediqué una gran cantidad de tiempo y energía a trabajar en mi vida profesional y mejorar mi programa.
"Pasé de ser una persona sana en el mejor momento de mi carrera a alguien con una condición médica que requiere quimioterapia a lo largo de los años. Aún así, mi condición médica no me impidió volver a la escuela, mantenerme al tanto de mis regulaciones de licencias, mejorar mi programa y lograr y mantener la acreditación. Mi programa se ha convertido en uno de los programas más reconocidos y acreditados que sirven a familias de bajos ingresos y a sus hijos. Veo mi salud como el primer y más importante componente de mi negocio porque está profundamente conectado con la calidad de mi trabajo.
"Con la flexibilidad de las regulaciones, pude mantener todas mis visitas médicas. Cuando voy a mis tratamientos, utilizo un sustituto aprobado, conocido por todos los niños y sus familias, para que se encargue del programa. Los proveedores de cuidado infantil familiar enfrentan muchos desafíos, como la sensación de aislamiento, pero con la ayuda de sustitutos aprobados, los proveedores pueden atender sus necesidades inmediatas, las visitas al médico y tomar clases de ECE.
"Cuando la OEC propuso la regla sustituta muy desafiante, la Sección 19a-87b-5. que establece que los proveedores no pueden usar sustitutos aprobados por más de una hora por día, sentí que esta regla iba a sacudir a toda la industria y nos llevaría a enfrentar uno de los siguientes escenarios:
-Cerrar nuestros programas de forma permanente y buscar otro trabajo flexible para atender nuestras necesidades
-Cerrar el programa cada vez que tengamos una cita con el médico lo que gradualmente podía conducir al cierre de nuestros negocios
-O no hacer nada y cumplir con la nueva regla y descuidar nuestra salud."
Gamila perdió siete niños de su cuido debido al cambio de regulación. Proveedores como Gamila dan todo a las familias. Lo mínimo que se podría pedir es respeto en los trabajos y reglas que no sobrepasen los límites.
Los miembros de CSEA trabajaron juntos para asegurarse de que la nueva regulación no destruyera más vidas.
APARTE LAS FECHAS:
-OCT 9 (10AM-11AM): Reunión del Concilio via Zoom
-DEC 11: Secret Santa (Angelito) & Fiesta de Fin de Año. Hora y Lugar se anunciará luego.
* ¡Vicepresidentas Regionales, por favor, vengan preparadas con las fechas establecidas para las reuniones regionales para el resto del año!