Important Numbers & Websites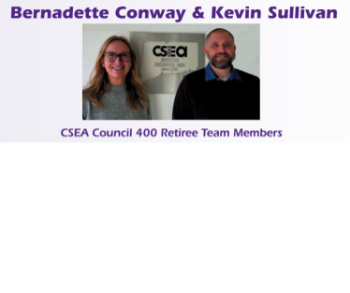 Accomplishments • Chapters • Leadership • Important Numbers • Committees • Meetings
As a Council 400 Retiree Member, you are given the most up-to-date and important information on all things pensions, healthcare and benefits through the monthly CSEA News and CSEA Email Blasts as well as through dedicated assistance through the Retiree Team Members. In addition to these useful benefits though, we also want to make sure you have these important numbers on hand.
---
WHAT IS THE RETIREMENT TEAM?
The CSEA Council 400 Retiree Team is knowledgeable about the issues that face state retirees and have the resources to help resolve your issues. They are here to help you with your health insurance, prescription copays, Medicare questions and issues with your Medicare Part B Reimbursement. No other retiree council in the state has dedicated, full time assistance!
Kevin Sullivan, CSEA Retiree Organizer – Ksullivan@csea760.com
860-951-6614, ext. 118
Toll free 1-800-894-9479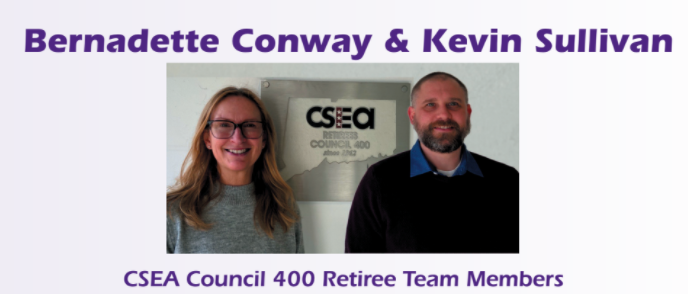 Be sure to have signed up for a membership (for just $5/month) to utilize these benefits (and more!)
---
RETIREMENT DIVISION
Office of the State Comptroller's Office
165 Capitol Avenue, Hartford, CT 06106
Health Insurance: 860-702-3533
Payroll: 860-702-3480
Group Life: 860-702-3537
Email: osc.rethealth@ct.gov
Retiree Portal: www.osc.ct.gov/rbsd/retireenotice.html
---
INSURANCE COMPANY CUSTOMER SERVICE PHONE NUMBERS
Aetna Customer Service 1-855-648-0391
Nations Hearing (Hearing Aids) 1-833-689-0549.
Cigna 1-800-244-6224 Cigna.com/stateofct
Silver Sneakers 1-866-584-7389 www.silversneakers.com
Anthem BCBS 1-800-922-2232 Anthem.com/statect
Caremark 1-800-318-2572 Caremark.com/members/stateofct
---
HOW TO FIND YOUR LEGISLATORS:
Online: go to www.cga.ct.gov/asp/menu/cgafindleg.asp
This will bring you to the site where you type in your address, and it tells you who your Legislators are. Click on their name and it will give you their contact information. Or call:
Senate Republicans: 860.240.8800, Toll free – 800.842.1421
House Republicans: 860.240.8700, Toll free – 800.842.1423
Senate Democrats: 860.240.8600, Toll free – 800.842.1420
House Democrats: 860-240-8500, Toll free – 800.842.1902